Axel'One awarded the "Cleantech Workshops" CEI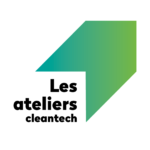 Axel'One is awarded the new Call for Expressions of Interest for the Vallée de la Chimie project: the Cleantech Workshops. This turnkey installation, just a stone's throw from the Axel'One PMI innovative materials platform, grants Axel'One access to a 4,000 square metre hall to accommodate new employees and set up new pre-industrial pilot tools.
The Vallée de la Chimie CEI was launched last October and aims to promote the implementation of new Cleantech activities on the existing industrial sites. The goal is to help SME/mid-caps in their industrial transition, making them more competitive and ensuring long-term employment in the region. The "Cleantech Workshops" CEI was presented in the form of three offers:
The XL Dev offer, seeking an operator to manage the rental of the future workshops and associated offices, as well as the portfolio of services.
The XL Prod offer, seeking investors for the development of existing industrial sites.
A call to future users of the premises and services offered by the operators.
As such, Axel'One was awarded the XL Dev offer and selected as the third-party operator whose primary responsibilities will be to ensure the technical and service operation, as well as the leasing of the various lots in a hall of approximately 4000 m2 to be completed by 2023. Six companies have already been pre-selected for these premises, including the start-ups Separative, Condorchem and MeCaWaRe, which are already housed at Axel'One.
This CEI, which extends beyond the local area with applicants from throughout Europe, once again validates the attractiveness of the Lyon region. The operation of these new workshops solidifies Axel'One's position as a partner in the R&D and pre-industrialisation phases for start-ups and SMEs.