Axel'One within the AdChem 4 project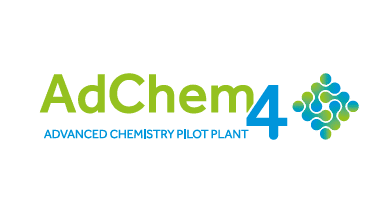 The societies Solvay and Axel'One are leading a new project in the Chemical Valley in the area of Lyon called AdChem4. This project facilitates the industrialization of start-ups, SMEs and companies in the chemicals & materials sector by providing access to shared pilot tools for scaling up to pre-industrial scale.
These pilots make it possible to prototype the entire product manufacturing process, from its synthesis to its shaping, including the treatment of effluents. Located at the Solvay research center, the new tools will be accessible via Axel'One and focus on 4 themes:
The investment made by Solvay represents a total amount of € 12 million, partly financed by the Auvergne Rhône Alpes Region and the State via the Investments for the Future program. The new tools invested and implemented by 2024 will have multiple advantages for SMEs:
the use of advanced equipment thanks to pooling,
the possibility of producing reliable batches, representative of industrial conditions,
time-to-market savings,
access to an environment to carry out large-scale innovation projects (such as the development of new generation batteries …) in partnership with the regional ecosystem.
AdChem4 has been certified by the environmental chemistry competitiveness cluster AXELERA and the Polymeris competitiveness cluster. This project is also supported by France Chimie AURA, a professional organization bringing together chemical manufacturers in the Auvergne Rhône-Alpes region.