The Separative start-up winner of the European SME Instrument program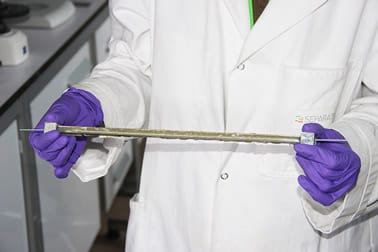 SEPARATIVE, a company hosted on the Axel'One innovative Processes Platform in Solaize, was selected for phase 1 of the SME Instrument call for projects. SEPARATIVE is supported by the European Commission for 5 months since May 2018.
Created in 2014, SEPARATIVE develops a new molecular separation technology based on a ground-breaking multicapillary material. This new material breaks with the state-of-the-art chromatography. It was inhibited for decades by the operating pressure inerrant to current technologies. SEPARATIVE multicapillary chromatography columns operate at a pressure 10 to 30 times lower than current columns.
The potential for value creation is four types:
The multiplication of the separation power, likely to generate growth drivers for all chemical industries in particular for pharmaceutical, biotechnologies, cosmetics, aromas, oil and nuclear;
The time reduction of each operation of analysis or purification making it possible to increase considerably laboratory and factory productivity;
The investment reduction in equipment which can reach a factor of 10;
A more ecological chromatography that respects the health of employees thanks to a two to four reduction factor in the consumption of flammable and toxic solvents.
SEPARATIVE initially targets the healthcare market and develops HPLC columns that can be used on Flash equipment. The technology can be applied to all types of chromatography and SEPARATIVE is looking for partners to co-develop the product ranges.
By accessing phase 1 of the SME Instrument program, SEPARATIVE must meet a double challenge: finalize the industrialization of prototype production and position itself in the value chain of laboratory equipment manufacturers through the development of partnerships. The aim is to be able to produce daily around ten preparative prototypes and to start selling to manufacturers.
More information about: