Optimistik integrates the Axel'One Innovative Processes Platform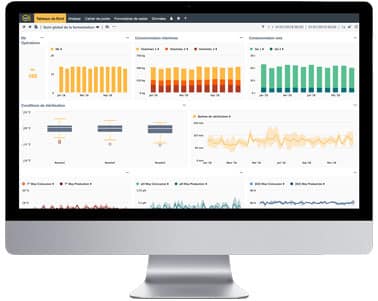 Optimistik joined the Axel'One PPI (Innovative Processes Platform on Solaize in the south of Lyon) at the end of April 2019. Optimistik develops a data analysis solution for process industry operational staff.
This solution called "OIAnalytics" is based on a Process Data Lake module. This module simplifies the transformation of data (sensor measurements, laboratory analysis, operator records, timing, traceability and genealogy data) into business information for the process industries. OIAnalytics offers several tools for operational staff:
A visualization module that capitalizes on a shared repository of business information (Process Data Lake) and intuitive ergonomics to allow all company stakeholders to simply access the information they need.
An analysis module (Augmented Expertise) based on Machine Learning to accelerate the analysis process of your business experts (optimization of operating parameters, search for causes of anomalies, etc.).
Optimistik was created in 2015 and is based in Le Bourget du Lac. By opening an office on Axel'One PPI, Optimistik wishes to develop and consolidate its R&D and commercial synergies. With a turnover doubled in one year, Optimistik already works with other on-site innovators such as Inevo Technologies. With Inevo Technologies, Optimistik is also one of the partners of Smart Solid, a collaborative project about crystallization. In addition, Optimistik is a member of the AXELERA and MINALOGIC competitiveness clusters.